WELCOME
As an attorney, I have many years' experience in the law of unresolved property issues relating to injustices of the Nazi era and the Soviet occupation of Germany. To successfully argue cases, the complex legal economic and political circumstances must be carefully traced, and presented in as clear as possible a manner.
I would be glad to put my experience with these intriguing legal and historical issues at your disposal.
Henning Kahmann
RECHTSANWALT
PRACTICE AREAS
• Restitution with respect to Nazi injustice
Since my start as an attorney I have been representing victims of Nazi persecution and their heirs seeking "compensation" for assets confiscated by the Nazi regime, such as business assets or artworks. The crucial question to address in such cases is whether Nazi persecution was the cause of the asset loss. Usually, the only way to find out is by conducting extensive detective work in archives and libraries, for which I have been cooperating successfully with teams of experienced historians in Germany and abroad.
 • Restitution with respect to the Soviet occupation of Germany
Generally, compensation claims relating to property that was confiscated in Germany's Soviet zone of occupation and East Berlin can not be enforced. However, there are exceptional cases, such as claims to movable assets, e.g. artworks. Special regulations also apply to non-Germans previously holding interests in German companies whose assets were confiscated. In these cases, § 1 (2) of the GDR Compensation Fulfilment Law (DDR-Entschädigungserfüllungsgesetz) can apply. This relates to the legal protection of aliens in the Soviet occupation zone. In order to be successful here it was necessary to explore and document the changing legal situation and the administrative practice during the upheaval going on then, not only for my own cases but generally.  This field is currently gaining relevance in the context of investments protection agreements such as CETA and the Energy Charter Treaty. It is also a relevant issue in political upheavals from Cyprus to Cuba.
• Appeals on points of law
Over the years, I have successfully represented numerous clients with respect to points of law before the Federal Administrative Court. In such appeals, it is essential to single out the important legal questions from the previous proceedings. Often such cases concern fundamental rights. I would be glad to assist you with my expertise in this field also in matters that are not related to unresolved property questions
• In brief:
• Unresolved property issues relating to Nazi injustice
• Art restitution
• Restitution of property in former East Germany
• Investment protection law
• Appeals to the Federal Administrative Court
• Appeals against refusal of leave to appeal
CV
• 1998 First State Exam in Regensburg
• 1999 Master of Laws, University of Pennsylvania, Philadelphia
• 2001 Dr. jur., University of Regensburg
• 2003 Second State Exam in Berlin
• from 2003 Attorney with von Trott zu Solz Lammek Rechtsanwälte, Berlin (partner since 2009)
• 2017 establishment of the limited liability law firm Kahmann Rechtsanwalts GmbH
• Correspondence languages: German and English
• Additional languages: French and Spanish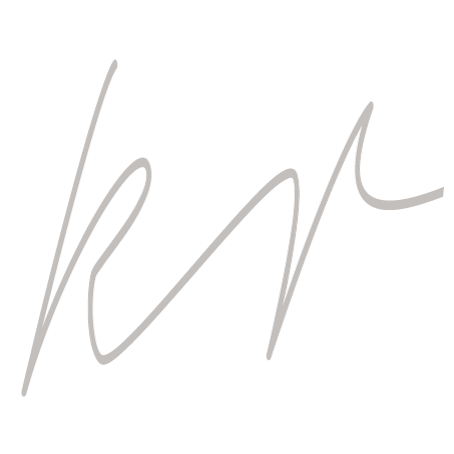 PUBLICATIONS
Die Bankiers von Jacquier & Securius 1933 – 1945 : eine rechtshistorische Fallstudie zur "Arisierung" eines Berliner Bankhauses, Frankfurt 2002 (Dissertation on the "Aryanisation" of the Berlin bank Jacquier & Securius)
Die versehentliche Vermietung: Neues zur "Schwimmdock-Entscheidung", NJW 2008, 192.
(The Inadvertent Letting. News regarding the "Floating Dock" Decision. )
Besteht bei der Abgabe von "Reliance"-Erklärungen durch Rechtsanwälte Versicherungsschutz? (Are "Reliance"-Declarations Covered by Insurance Policies?), VersR 2009, 21 (in co-operation with Cecil Graf Vitzthum).
How to buy Real Estate in Germany, Indo-German Economy 5, 2009, 11 (in co-operation with A. Kainth und Q. Brown).
Warum Lazarus erwecken, wenn er gar nicht gestorben ist? (Why awaken Lazarus if he has not died? Comment on the Federal Administrative Court Judgment of 28 November 2012 — BVerwG 8 C 23.11), Zeitschrift für offene Vermögensfragen 2013, 149.
How to Buy Real Estate in Germany, InfoBrief Germany of german Trade Office in Taipei, 26 August 2013 (in co-operation with Yi-Jiun Su).
Ausländische Immobilieninvestitionen in Indien,
Deutsch-Indische Wirtschaft 1, 2010, 17 (in co-operation with Sunil Seth)
Anmerkung zur Empfehlung der Beratenden Kommission im Fall "Behrens ./. Düsseldorf" (Comment on the Recommendation by the Advisory Commission in the case of "Behrens v. Düsseldorf"), Zeitschrift für offene Vermögensfragen 2015, 114 (in co-operation with Varda Naumann)
Kommentar zum Urteil des Bundesverwaltungsgerichts vom 19. Februar 2015 (Comment on the Judgment of the Federal Administrative Court, Judgement of 19 February 2015) — BVerwG 1 C 13.14, Kunst und Recht 2015, 16.
Restitution of Nazi-Looted Art and the "Right to a Legal Position" in Barbara Vogel (ed.): Restitution von NS-Raubkunst, Proceedings of a conference of the historical commission with the executive board of the Social Democratic Party, April 2015
Art Law: Deletion of Search Entries on Lostart.de – Kahmann in Defence of the Federal Administrative Court in Blog: Dispute Resolution in Gemany, posted on 13 April 2016.
Gurlitt – Was nun? Überlegungen eines Juristen. Bericht über Tagung der Universität Regensburg (Gurlitt – What now? Reflections of a Jurist. Proceedings of a Conference at the University of Regensburg) Kunstchronik. Monatsschrift für Kunstwissenschaft, Museumswesen und Denkmalpflege 2016, 328
Dringender Reformbedarf bei der Limbach-Kommission (Urgent Need for Reform of the Limbach Commission), Zeitschrift für offene Vermögensfragen 2016, 8.
Parzinger's Suggestion. Will the Limbach Commission's rules of procedure be changed once more?
Parzingers Vorschlag. Wird die Verfahrensordnung der Limbach-Kommission" noch einmal geändert werden?
Zeitschrift für offene Vermögensfragen 2017, 11
OVG Magdeburg zum Informationsfreiheitsgesetz: "Limbach-Kommission" muss keine Akteneinsicht gewähren
Restitution und Prüfprogramm: Worauf es ankommt. Kunstchronik, Heft 12, Dezember 2017
CONTACT
Kahmann Rechtsanwaltsgesellschaft mbH
Dr. Henning Kahmann, LL.M. (USA)
Schopenhauerstraße 12
14129 Berlin
T   +49 30 31809330
F   +49 30 31017248
info@kahmann-law.de
www.kahmann-law.de
SITE NOTICE
Kahmann Rechtsanwaltsgesellschaft mbH
Schopenhauerstraße 12
14129 Berlin
Telefon: +49 30 31809330
Telefax: +49 30 31017248
AufsichtsbehördeRechtsanwaltskammer Berlin
Littenstraße 9 , 10179 Berlin
Telefon: +49 30 30 69 31 0
Telefax: +49 30 30 69 31 99
Geschäftsführer:
Dr. Henning Kahmann, LL.M. (USA)
Sitz der Gesellschaft: Berlin
Handelsregister Amtsgericht Charlottenburg
HRB 183176
Dem Rechtsanwalt der Gesellschaft wurde die Berufsbezeichnung "Rechtsanwalt" in der Bundesrepublik Deutschland verliehen. Er ist in Berlin zugelassen.
Für Rechtsanwälte gelten eigene berufsrechtliche Regelungen:
Bundesrechtsanwaltsordnung (BRAO), Berufsordnung für Rechtsanwälte (BORA), Rechtsanwaltsvergütungsgesetz (RVG), Berufs- und Fachanwaltsordnungen der Bundesrechtsanwaltskammer (FAO), Berufsregeln der Rechtsanwälte der Europäischen Union (CCBE), Gesetz über die Tätigkeit europäischer Rechtsanwälte in Deutschland (EuRAG).
Die Gesetze können auch auf der Seite der Bundesrechtsanwaltkammer (www.brak.de) eingesehen werden.
Beruftshaftplichtversicherung
AXA Versicherung AG, Colonia-Allee 10-20, 51067
Der räumliche Geltungsbereich des Versicherungsvertrages umfasst die Länder der Europäischen Union.
Außergerichtliche Streitschlichtung
Bei Streitigkeiten zwischen Rechtsanwalt und Auftraggebern besteht auf Antrag die Möglichkeit der außergerichtlichen Streitschlichtung bei der regionalen Rechtsanwaltskammer Berlin (gem. § 73 Abs. 2 Nr. 3 i.V.m. § 73 Abs. 5 BRAO) oder bei der Schlichtungsstelle der Rechtsanwaltschaft (§ 191f. BRAO) bei der Bundesrechtsanwaltskammer.
Wichtiger Hinweis für Fristsachen
Fristsachen bitte nicht per E-Mail oder Fax übersenden!
Bevor Sie die Gesellschaft  in Fristsachen neu beauftragen, ist immer ein persönliches, zumindest telefonisches Gespräch mit mir erforderlich, um den konkreten Fristablauf zu bestimmen und festzustellen, ob eine fristgerechte Bearbeitung noch möglich ist.
Haftungsausschlüsse
Die Inhalte dieser Seiten wurden mit größter Sorgfalt erstellt. Für die Richtigkeit, Vollständigkeit und Aktualität der Inhalte kann die Gesellschaft jedoch keine Gewähr übernehmen. Als Diensteanbieter ist sie gemäß § 7 Abs.1 TMG für eigene Inhalte auf diesen Seiten nach den allgemeinen Gesetzen verantwortlich. Nach §§ 8 bis 10 TMG bin ich als Diensteanbieter jedoch nicht verpflichtet, übermittelte oder gespeicherte fremde Informationen zu überwachen oder nach Umständen zu forschen, die auf eine rechtswidrige Tätigkeit hinweisen. Verpflichtungen zur Entfernung oder Sperrung der Nutzung von Informationen nach den allgemeinen Gesetzen bleiben hiervon unberührt. Eine diesbezügliche Haftung ist jedoch erst ab dem Zeitpunkt der Kenntnis einer konkreten Rechtsverletzung möglich. Bei Bekanntwerden von entsprechenden Rechtsverletzungen wird die Gesellschaft diese Inhalte umgehend entfernen.
Datenschutz
Die Nutzung dieser Webseite ist in der Regel ohne Angabe personenbezogener Daten möglich. Soweit auf diesen Seiten personenbezogene Daten (beispielsweise Name, Anschrift oder E-Mail-Adressen) erhoben werden, erfolgt dies, soweit möglich, stets auf freiwilliger Basis. Diese Daten werden ohne Ihre ausdrückliche Zustimmung nicht an Dritte weitergegeben.

 Es wird darauf hingewiesen, dass die Datenübertragung im Internet (z.B. bei der Kommunikation per E-Mail) Sicherheitslücken aufweisen kann. Ein lückenloser Schutz der Daten vor dem Zugriff durch Dritte ist nicht möglich.

 Der Nutzung von im Rahmen der Impressumspflicht veröffentlichten Kontaktdaten durch Dritte zur Übersendung von nicht ausdrücklich angeforderter Werbung und Informationsmaterialien wird hiermit ausdrücklich widersprochen. Die Gesellschaft behält sich ausdrücklich rechtliche Schritte im Falle der unverlangten Zusendung von Werbeinformationen, etwa durch Spam-Mails, vor.
Datensicherheit
Die Gesellschaft sichert diese Website und sonstigen Systeme durch technische und organisatorische Maßnahmen gegen Verlust, Zerstörung, Zugriff, Veränderung oder Verbreitung Ihrer Daten durch unbefugte Personen.
Auskunftsrecht
Nach dem Bundesdatenschutzgesetz haben Sie ein Recht auf unentgeltliche Auskunft über Ihre gespeicherten Daten sowie gegebenenfalls ein Recht auf Berichtigung, Sperrung oder Löschung dieser Daten.
Ansprechpartner für Datenschutz
Bei Fragen zur Erhebung, Nutzung und Verarbeitung Ihrer personenbezogenen Daten, bei Auskünften, Berichtigung, Sperrung oder Löschung von Daten sowie Widerruf erteilter Einwilligungen wenden Sie sich bitte an Dr. Henning Kahmann.
Bildnachweis
Webdesign
design kantine